Frequently Asked Questions
Answering your questions about our Vacation Rentals, Short Stay near OSU, in Corvallis, Oregon
Our goal is to make your vacation, VRBO, AirBnB, corporate or sabbatical stay pleasant, comfortable and memorable.
Furnished Short Stay or Extended Stay
If you need something, please ask us! 541-207-3547
What is your minimum stay?
We require a 2 night minimum except during major holidays when we require a 3-4 night minimum. Check the specific Corvallis rental property locations for additional requirements.
What is the deposit required to make a reservation for a furnished rental property?
To confirm a reservation, Fernwood Circle Guest Houses LLC requires payment of the entire reservation fee to confirm the reservation. A refundable security deposit may also be charged 7-days prior to arrival. Check with Alexandra for furhter details on security deposits.
When is my balance due?
Fernwood Circle Guest Houses will automatically charge any balance due to the original credit card on file 14- days prior to the check in date.
What is your cancellation policy?
Cancellation and Refunds:

Standard Season = 14-days before arrival Oct 1 – April 30

Peak Season = 45-60-days before arrival May 1 – Sept 30

OSU Event Weekends = 90-days before arrival – This includes Fall and Spring Family Weekends and OS Football weekends.

OSU graduation and other Willamette Valley Graduation weekends scheduled May 30 – June 18, 6-months before arrival cancellation policy.

Extended stay cancellation policy is 60-days before date of arrival.
Cancellation or changes to this reservation may result in a cancellation fee. If cancellation or changes occurs PRIOR to 30-90 days (or the stated cancellation policy) before arrival depending on Peak Season or Standard Season, the cancellation fee will be $150. We also recover the merchant processing fees; which are typically 5% of the entire invoice amount.

If cancellation occurs WITHIN 60 days (or stated cancellation policy) of arrival date, all rental payments will be forfeited, unless the space is re-rented. If the property you rented is re-booked for the same period and at the same rate, a full refund less the $150 cancellation fee will be issued.
If a portion of your time is re-booked, a pro-rated portion of the rental payments will be refunded (less $150 cancellation fee).

No fees will be refunded.
If you are cancelling for a major Holiday you must do a cancellation within 90 days of arrival date or all rental payments will be forfeited, UNLESS the space is re-rented.
NOTE: When a reservation is NOT processed via fernwoodcircle.dev.cc, the guest will be charged a reservation service fee by the portal where the booking originates. Booking direct sames the guest 3-8% on reservation processing fees vacation rental portal charge the guest. When guests elect to cancel a reservation process on a portal like Expedia, Booking.com, VRBO, etc, the fee is not always refundable and Fernwood Circle does not control the release of that processing fee.
Reach out to Alexandra with questions.
Fernwood Circle Guest Houses and Property Management

541-207-3547
What are the cleaning policies for COVID-19? Our five-star reviews highlight that cleanliness is top priority. Our cleaners take pride in showcasing our properties. Our pet-friendly properties are especially regarded as spotless. Guest will never notice that pets have stayed at our pet-friendly properties. That's how important cleanliness is to Fernwood Circle.
What time is check in and check out?
Check in is at 3:00 pm. Check out is 11:00 am. We do out best to offer early check in (2:00 p.m.) when available at no additional charge to our guests.
Where do we check in?
We are setup for self-check- in for some properties. And we are happy to meet you if you are arriving before 9pm. On the date of your check in, you will follow directions and go directly to your rental using the digital door lock to let yourself in. While GPS is a wonderful thing, please DO NOT rely on it to get you to your property; we will provided directions and photos, of the property entrance, via email and text.
Are your properties pet friendly?
We have two properties that are pet friendly. We do not allow cats. One dog per stay is allowed with an additional fee of $65-$125 depending on the length of stay.
What do you provide?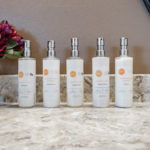 We provide all linens (sheets, blankets, pillows, towels, wash rags, etc.), toilet paper, paper towel, dish soap, pots & pans, cooking utensils, dishes and silverware. When the property includes a kitchen, we provide an array of spices.
Is there internet/Wi-Fi access?

All properties have Wi-Fi access. The welcome message will include the Wi-Fi password. There is also a picture frame with the network and password available at the properties.
Do your properties permit smoking?
Our properties have a strict no smoking inside policy. You are permitted to smoke outside and away from the house; however, we ask that you discard your cigarette butts in the garbage and do not throw them in the yards.
Do you have hot tubs/pools?
None of our properties offer hot tubs.
What services do you provide?
We can arrange just about anything you need to make your stay more enjoyable, just ask! A started bundle of firewood is available at Creekside and Highland Acres. Other properties have a gas insert.
Answering your questions about our Vacation Rentals, Short Stay near OSU, in Corvallis, Oregon
Our goal is to make your vacation, VRBO, AirBnB, corporate or sabbatical stay pleasant, comfortable and memorable.
Furnished Short Stay or Extended Stay
If you need something, please ask us! 541-207-3547