Corvallis is a Great Gluten-Free Destination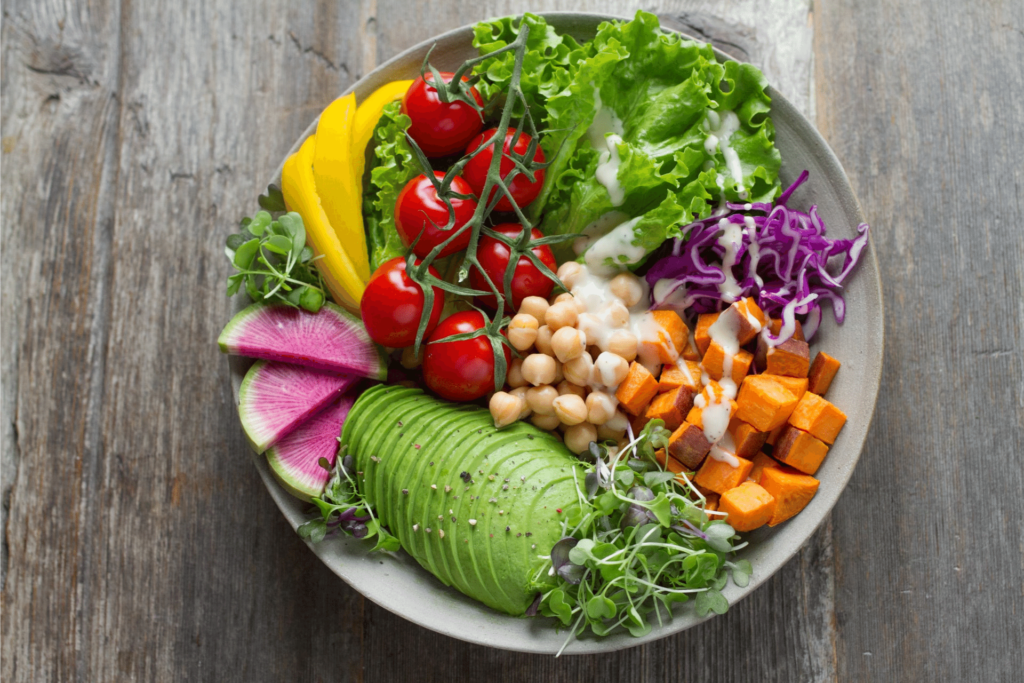 Traveling with dietary restrictions and special food needs is always a challenge, especially if you have celiac disease or non-celiac gluten sensitivity. Corvallis, Oregon offers gluten-free dining, take-out, shopping and craft beverages.
"People traveling in Corvallis are lucky for a number of reasons," said Nadine Grzeskowiak, RN, BSN, CEN. "We do have some really good 100% gluten free restaurants."
Grzeskowiak is known throughout the Willamette Valley as the Gluten Free RN. For decades she coached people with celiac disease and helped them find their way back to health through living a gluten free lifestyle. As a healthcare professional, a person with celiac disease, and an avid traveller she knows the challenges of travelling gluten free intimately. She shared a few insights and ideas for travelers.
(Please remember anything we published is purely information or for ideas, nothing in this article is a substitute for medical advice.)
Gluten Free On the Go
Although Corvallis has great gluten free shopping and dining options, Grzeskowiak recommends anyone on a gluten free diet carry their own snacks while traveling and in general.
Grzeskowiak recommends this "so you don't feel like you're going to starve or you don't get to that point of panicking about what you're going to eat. Always have a backup."
This is especially important while traveling whether you are taking a road trip or flying to your destination.
Throughout her years coaching patients and clients, she learned to uncover hidden gluten people encounter. Sometimes someone with celiac disease who was very disciplined in their dietary choices still experiences gluten reactions.
Some of the hidden sources of gluten potentially include cosmetics, personal care products, and surprisingly items like compostable cups, straws, or cutlery. Ingredient lists are not standard for these products like they are for food. She even discovered some brands of toilet paper are a potential culprit.
Grzeskowiak recommends bringing your own travel coffee cup and toiletries just to be safe. (However, due to COVID-19 related restrictions, sometimes staff at coffee shops are not able to fill travel cups.)
She suggests that when possible make your own coffee or tea. Fernwood Circle Guest Houses provides self-service coffee and tea along with coffee pots.
Grzeskowiak's Gluten Free RN podcast includes an episode about "Safely Traveling on a Gluten Free or Paleo Diet."
Choosing Healthy Accommodation
Both Grzeskowiak and the Celiac Disease Foundation recommend staying in accommodation that includes your own refrigerator and food preparation area.
Since Fernwood Circle Guest Houses are standalone homes, each includes either a kitchenette or a full kitchen. Our homes are thoroughly cleaned and aired out between guests. We also provide self-serve breakfast items to our guests. Please let us know before your arrival about your gluten free and any other dietary requirements so we can provide nourishing foods that meet your needs.
When Grzeskowiak travels, she often brings her own wooden spoons, cutting boards, and even her own pancake or pasta pan.
"Sometimes I'll take my own pan because pasta really is one of those things that are difficult to clean. If you add flour to water, it makes a paste."
Although your rental will be spotless, she mentioned that sponges can be a source of cross-contamination so she always uses a fresh sponge to wipe down surfaces like doorknobs and the refrigerator door.
Take Out and Eating Out Gluten Free in Corvallis
Many Corvallis-area restaurants offer menu items that are gluten-free or wheat-free, but not all are considered "celiac-safe" where they follow the protocol necessary to carefully avoid cross-contamination. Here are some options, and you can choose based on your own personal sensitivity.
This guide is not comprehensive, so please ask the staff about their food preparation protocols, the ingredients used, and anything else. When in doubt, leave it out.
Grzeskowiak offers a few restaurant recommendations. In addition, long-time Corvallis resident and gluten-free eater Katherine Cleland also offered a few recommendations based on their past experience and ties to the community. Please call the facilities and verify for yourself.
Breakfast, Lunch and Dinner:
Both Grzeskowiak and Cleland both enthusiastically recommend "Eats and Treats" in Philomath, Oregon, a dedicated gluten-free establishment. . Eats and Treats offers an entire menu of gluten free specialties, including gluten free barbeque, fish fries, chocolate chip cookies, and mouthwatering desserts. Favorites include Tri-Tip Tacos and fish fry when served. Check their online menu for weekly specials. Grzeskowiak described her "signature dish" as the pulled pork without any extra sauces and half and half french fries with no extra seasoning or salt.
Grzeskowiak also recommended Taco Vino in downtown Corvallis. They exclusively use corn tortillas and their entire menu is gluten free (except for the beer).
Tarntip, a Thai restaurant on Monroe Avenue near the Oregon State University campus has gluten-free menu items prepared in a dedicated part of their kitchen and say they can make any dish on their menu gluten free on request. Recommended dishes include their cashew gai, cashew chicken, coconut chicken soup, and pad thai.
Grzeskowiak said the Queen's Chopstick, a Chinese restaurant near Winco, offers gluten free menu options. She especially enjoys the seafood curry.
For those taking day trips to the Oregon Coast, Grzeskowiak suggested checking out the "House of Crab" in Depoe Bay which is a dedicated gluten-free seafood restaurant. Kam Meng is a Chinese Restaurant in Newport, Oregon that also offers gluten free options.
Cleland recommends Burgerville for those who enjoy burgers since they offer gluten free buns, use a dedicated fryer and have protocol in place.
For those who enjoy pasta, Pastinis also offers gluten free options and has a dedicated food preparation area.
For a special night out, Castor Kitchen and Bar also offers delicious options.
Sweet Treats:
If you are looking for something sweet, Corvallis' Benny's Donuts (116 NW 3rd St) offers vegan, gluten-free donuts.
Eats and Treats has Gf-Df and Nf cakes, cookies and pastries to eat in or to go.
Breweries and Cider, and of Course, Wines
While Grzeskowiak wasn't aware of any gluten free breweries in Corvallis, 2 Towns Cider offers a range of locally made ciders, meads and hard seltzers that are gluten free. They recently acquired the meadery Nectar Creek. They deliver all of their craft beverages or offer pick up at their tasting room. Of course, wine lovers are spoiled for choice in the Willamette Valley.
Restaurants Grzeskowiak recommends for dining out in Corvallis or Philomath
Oregon Coast Dining Options near Corvallis That Grzeskowiak Recommends
Additional Options From Cleland:
Find me Gluten Free offers restaurant reviews that others who follow a gluten free diet visited. They reviewed many of the local favorites our guests and friends also recommend.
Corvallis Gluten Free Grocery Shopping Options
Cleland described Trader Joe's in Corvallis as an "absolute dream" when it comes to sourcing gluten-free food options. She often visits Market of Choice for food to go when in town, with all ingredients clearly labeled, or findable by helpful staff.
Grzeskowiak also recommends the First Alternative Coop which is a local grocery cooperative with two branches. She added the caveat that the coop is a great place to find gluten-free grocery items however she cannot recommend the pre-prepared food from their deli.
Market of Choice and Natural Grocers are two other grocery stores in Corvallis that carry a nice selection of gluten free products, according to Grzeskowiak.
Cleland and Grzeskowiak's Recommendations for Grocery Shopping:
Trader Joe's, 1550 NW 9th St, Corvallis

First Alternative Coop, 1007 SE 3rd St. or 2855 NW Grant Ave, Corvallis

Market of Choice, 922 NW Circle Blvd., Ste 110, Corvallis

Natural Grocers, 1235 NW 10th Street, Corvallis
Local Gluten Free Farm Stand and More
If you are interested in locally grown produce and gluten free baked goods then Midway Farms is well worth a visit. The team at Midway Farms describe themselves as "the only dedicated gluten free farm in Oregon." They are located on 6980 NW Highway 20, in Albany.
Gluten Free Products
The following photo gallery shows gluten free food items that Nadine Grzeskowiak, RN has seen at Corvallis grocery stores including the First Alternative Coop and Market of Choice.
Other Gluten Free Travel Resources:
Next time you visit Corvallis, consider booking accommodations at one of Fernwood Circle Guest Houses. Each vacation rental is a stand-alone home with your own food preparation area ranging from a kitchenette to a full kitchen. 
Visit
our location page
to see which homes are available during your next trip to Corvallis!