A Visitors Guide to Hiking in Corvallis, Oregon!
Guests sometimes ask, "where can I hike in Corvallis?" Locals and visitors love the great outdoor recreation opportunities near Corvallis, like hiking. Corvallis and the Willamette Valley offer trails for anyone from the casual walker to a more serious hiker.
Enjoying the local parks, trails, and open spaces is one of the best and least expensive ways to explore the area. 
Popular Corvallis Trails
Whether you want a quick walk along a forested trail or a more intense hike in the mountains, there are options in the Corvallis area.
Oregon State University Research Forests
OSU's Department of Forestry manages forested areas that serve as a living classroom for students and researchers, and are close to Corvallis. OSU allows members of the public to visit and hike their trails. Some of the areas most popular trails managed by OSU include:
Peavy Arboretum Loop

offers 3.2 miles of short, connected looped forested trails, each ranging from 0.1-1.3 miles. The trails are on packed gravel and rated as easy. Click here to download a

printable PDF map

.

Dan's Trail in the Jackson Creek area of McDonald Forest is a 3.1 miles trail available to hikers, mountain bikers, and horseback riders, depending on the season, according to OSU. (Note All Trails maps out a 6.8-mile trail for those who want a longer hike).  It's the longest trail in MacDonald Forest and is split into lower, middle, and upper trails. Depending on the section, this trail is hilly, with elevation gains as high as 34.5 feet.

There are around 29 different publically accessible trails that are part of OSU's research forest program. Whether you are a serious or casual day hiker, they are well worth checking out! For details, visit Oregon State University's

visitor's guide

and trail maps.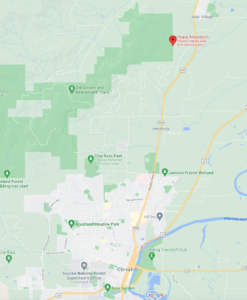 Fitton Green Natural Area
The Fitton Green Natural Area is another favorite among members of the Corvallis community.  
The not-for-profit Greenbelt Land Trust and the Benton County Natural Areas and Parks work together to maintain this area. The Fitton Green Natural Area is part of an extensive network of protected lands covering over 1,200 acres. This network includes including Bald Hill Farm, Bald Hill Natural Area, and Lupine Meadows.
Fitton Green is located in the foothills of the Oregon Coast Range and contains a mix of beautiful forests, hilltop views, and open meadows.  It is accessed off of Panoramic drive (see download map below) 
The Mulkey Ridge Trail is one of the popular trails. This beautiful trail links Fitton Green links to the Bald Hill Farm area. For more details, check out this downloadable PDF of the Fitton Green trail map.
Corvallis and Benton County Parks
Corvallis parks offer trails suitable for walking, hiking, and trail running. Here are links to local parks with some of the most popular hiking and multi-use trails:
In addition to the Corvallis city parks, Benton County Parks also maintains a trail system in partnership with Corvallis Parks, Philomath parks,  private landowners, Siuslaw National Forest, OSU Research Forests, Greenbelt Land Trust, and others.
Starker Forest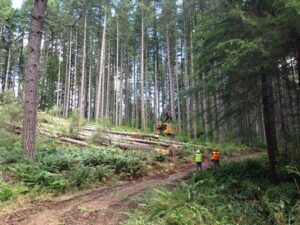 This is private timberland owned and managed by Starker Forests. They allow members of the public to get permits for recreational purposes like hiking, mountain biking, or horseback riding. To acquire a Recreational permit, visit their website for instructions.
Trails That are an Easy Drive From Corvallis
Finley Wildlife Refuge
This local National Wildlife Refuge contains miles of hiking and multi-use trails along forest and natural habitats. They urge visitors to check for seasonal closures before visiting. Most trails are open between April 1 and October 1 most years. Their Visitor's guide covers information about recreational opportunities and their trails. They also provide a printable map.
Corvallis to the Sea Trail
The Corvallis to the Sea Trail initiative is a 62-mile hike linking the Willamette Valley to the Oregon Coast.  The project was a dream for fifty years and resulted from the collaboration of volunteers, not-for-profit organizations, businesses, and government agencies.
Visit the Corvallis to the Sea Trail website for details on how to obtain a permit, downloadable trail maps, and other important information.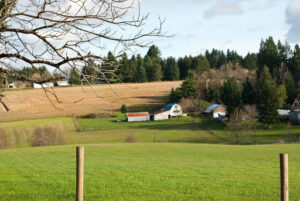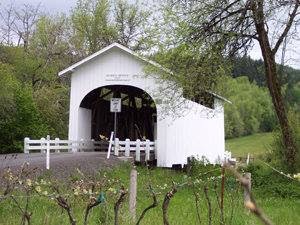 Mary's Peak
Take a short drive to Philomath to visit Mary's Peak. This attraction is the highest point in the Oregon Coast range, reaching  4,097 feet. A trip to the summit offers beautiful views of the valley.
As part of Siuslaw National Forest, Mary's Peak requires a Day Use Pass. The Day Use Area provides access to three trails, including: 
Other trails include the Meadowedge Trail and East Ridge Trail. They range in difficulty. For example, the East Ridge Trail is a 7-mile loop described as moderately difficult leading hikers gradually to the summit.
Be sure to check the weather reports since Mary's peak is high enough that it often has snow during the winter and early spring.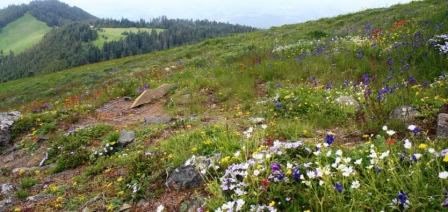 Alsea Falls Recreational Area
The Alsea Falls Recreation Site is located in a Bureau of Land Management Byway 13 miles west of Monroe. Explore the trails to see the river, old-growth Douglas fir trees, and the natural surroundings.
Other Resources to Plan Your Hike:
The Right Trail

is an app and online guide to hiking in the Willamette Valley, including information on each of the trails mentioned in this article.

Corvallis Trails

is a small, lightweight book by Margie C. Powell covering local trails. It was published in 2006, so it may not be up-to-date but is considered a local classic. This book is available at local bookstores such as Grass Roots Books as well as through Amazon.

Visit Corvallis

publishes information about events, recreational opportunities, and Corvallis-area businesses.
After a day of hiking, you will need a good night's sleep. Fernwood Circle Guest Houses offers premium vacation rentals in some of Corvallis' best residential neighborhoods. Visit our locations page to see which homes are available for your next visit to the Willamette Valley.