If you are planning a visit to the mid-Willamette Valley, Corvallis is your perfect home base. During the summer there are plenty of festivals and things to do in the Corvallis area.
Since Corvallis is in the heart of the valley, it is an easy drive to Albany, Salem, and the Oregon Coast. If you visit during one of these festivals, be sure to stay an extra day or two to explore the Willamette Valley or the Oregon Coast.
Whether you are traveling for business, vacation, or to visit loved ones, the region's Summer and Fall festivals offer something for just about everyone. The following list highlights local festivals during July, August, and September. Since events often change, be sure to visit the organizer's website for the latest details.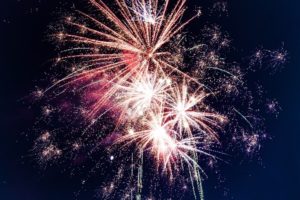 July Festivals In Corvallis, Philomath, And Albany
Red White And Blue Riverfront Festival, Corvallis
Celebrate Independence Day weekend with blues music by the river front. During the evening of July 4, the event closes just in time to enjoy the city's fireworks show. Visit Downtown Corvallis website for details.
Philomath Frolic and Rodeo, Philomath
Corvallis' neighbor Philomath hosts a rodeo. In addition to the rodeo, highlights include a Lumberjack Competition, Classic Car Show, and Frolic Dance with Beer Garden. Visit the Philomath Rodeo website for details.
Da Vinci Days, Corvallis
The annual "Graand Kinetic Challenge" is a crowd pleaser for all ages. Challenge participants build moving sculptures and "race" them over road, sand, mud, and water. Visit the Da Vinci Days website for details about this festival and the kinetic challenge.
River Rhythms, Albany
The city of Albany produces a series of free weekly outdoor concerts during July and August in Monteith Park. See the River Rhythms website for details.
Movies at Monteith, Albany
If you are a film lover, the city of Albany also hosts a series of outdoor films in Monteith Park during July and August. See the Albany Downtown Association website for details.
August Festivals In Corvallis, Philomath, And Albany
Benton County Fair and Rodeo
What is summer without a county fair? If you happen to visit Corvallis during the first weekend in August, you may want to check out the fair to enjoy carnival rides, agriculture exhibits, and live music. Visit the Benton County Fair and Rodeo website for details.
Northwest Art and Air Festival, Albany
Albany is home to a hot air balloon show and festival. Other event highlights include a classic car show, arts, live music, family fun zone. Visit the Northwest Art and Air Festival for details.
Open Streets Corvallis
Open Streets Corvallis is a community street party celebration featuring outdoor games, a silent dance, bicycling events, and live music. Each year is different, so check the Open Streets website for details.
Book Your Accommodations Early
If you plan to visit the Corvallis area during any of these festivals, be sure to book your accommodations early. Escape big box hotels by booking a relaxing guest house. Fernwood Circle Guest Houses are premium vacation rentals nestled within some of Corvallis' best neighborhoods. Enjoy delightful amenities in one of these unique vacation rentals. For example, guests staying at Garden Manor enjoy a breathtaking organic garden. Be sure to check our listings to see which homes best meet your needs.
Since Corvallis is in the heart of the valley, you can easily drive to the mountains, beach, or nearby cities. The relaxed community atmosphere feels like home to many visitors. Be sure to stay a few days since Corvallis is a perfect home away from home while you explore the surrounding area.
For more ideas and tips on how to make the most of your visit to Corvallis, Oregon visit our article library, like us on Facebook, or follow us on Instagram. We look forward to connecting!