Chances are, you only have a limited amount of time to explore the campus and the Corvallis community. Scheduling too many activities may result in a highly stressful experience that doesn't offer a true picture of campus life. But no planning results in a missed opportunity.
At Fernwood Circle Guest Houses, we meet many campus visitors who make us their home away from home. Previously, we shared tips to make the most of your visit to Oregon State University. This post is part two in that series. We wanted to share more specific and practical tips to help you plan the best campus visit ever.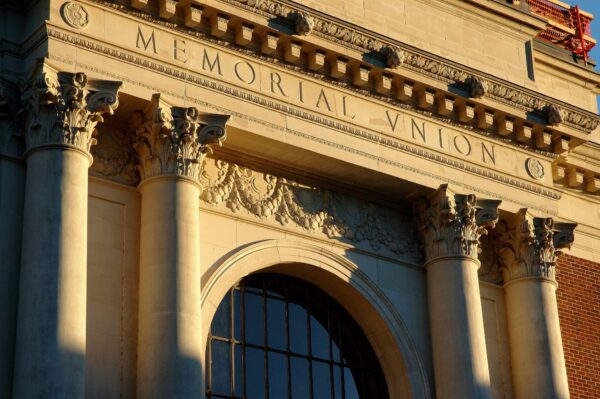 Step One: Choose The Right Time To Visit
Oregon State manages a campus visit page to help potenial students and their parents plan campus visits. This page includes information about campus visits, open house programs, and group tours at OSU. Throughout the year, OSU hosts different events aimed at prospective students with different interests. A student transferring from a community college is different from an incoming freshman from out of state.
Prospective students may participate in a 90-minute guided walking tour of the campus led by current students. These tours are available Monday through Friday at 9:00 am, 11:00 am, 1:00 pm and 3:00 pm but not during finals week or campus holidays. Be sure to register for a tour since it is an ideal time to see the campus and to talk with a current student who is knowledgeable about the campus.
Spring preview sessions are an ideal opportunity to visit the campus. For 2020, Oregon State scheduled a series of open house and preview events. Not all were published when this post went to press so be sure to check their website for the latest schedule.
Finally, consider downloading the Oregon State University Visitors' Guide Mobile App at the Apple App Store or Google Play.
Step 2: Make A List Of Questions
Whether you are a parent or prospective student, most likely you have plenty of questions. Consider what is important to you, depending on your interests you may wish to ask questions about:
The degree program or interest and career prospects
The Corvallis community
Campus safety
Campus life
Any extracurricular activities of interest
Housing options
Step 3: Research Campus And Community Events
Local events offer a chance to see the community from a resident's point of view. Whether you are interested in live music, sports, or cultural events there may be an option. Check out a few campus and Corvallis area calendars to find things to do during your visit to Corvallis.
Even if you don't have time to attend an event, you may still explore the town. Even just enjoying a meal at a popular local restaurant offers a taste of local life. Monroe Avenue and downtown Corvallis are both home to a range of popular restaurants near Oregon State University.
Step 4: Choose A Cozy And Convenient Home Base
Rather than stay in a chain hotel, consider a conveniently located guest house. Fernwood Circle Guest Houses offer premium accommodations in real residential neighborhoods. Be sure to arrive early or stay an extra day so you have time to explore the community. Corvallis is in the heart of the Willamette Valley so it is the perfect home-base. The beach, forest, wineries and other attractions are all within an easy drive.
Check out our Guest House Rentals to select your home away from home during your visit to Oregon State University. Please note we require a two-night minimum stay.
For more ideas and tips on how to make the most of your visit to Corvallis, Oregon visit our article library, like us on Facebook, or follow us on Instagram. We look forward to connecting!